List Of Cars That The Best Footballers In The World Possess
The world cup football fever might be officially over, but the everlasting love and craze for football will never die, and some of the football players around the world own the most expensive cars in the world, depending upon their salaries.
According to recent research done by Carspring, it has been found that the type of car a player owns depends on the position of the player on the field. Through this research, the number of minutes a player needs to play, to be able to afford his car, has also been calculated. The details of the most expensive cars owned by footballers have also been found out.
In this blog, we shall look at all those details, and look at the cars that the top footballers in the world drive.
Five Football Players Who Can Pay For Their Cars In The Quickest Playtime
As part of the above-mentioned survey, the playtime a football player needs to play for, to be able to afford their car, has been calculated based on their estimated salary and the prices of cars taken from dealerships or, in the case of more unique vehicles, the official sites for each manufacturer.
The annual salary of a player excluding bonuses has been divided by the number of games played in a league, to be able to calculate the playing time needed to pay for their car. Thus, a salary per minute has been calculated.
The list of the top five football players who can afford their car in the quickest time possible is as follows:
| Player's Rank | Player's Name | Player's Team | Car Type | Time needed |
| --- | --- | --- | --- | --- |
| 1 | Jesus Navas | Manchester City | Nissan Micra | 11:17 |
| 2 | Carlos Tevez | Shanghai Shenhua | Porsche Panamera Turbo S | 11:35 |
| 3 | N'Golo Kante | Chelsea | Mini Cooper SD | 12:58 |
| 4 | Fernando Llorente | Swansea city | Fiat Punto | 13:52 |
| 5 | Axel Witsel | Tianjin Quanjian FC | Cadiallac Escalade | 15:31 |
Then, of course, the following is the list of the football players who would take the longest time to be able to afford their cars:
| Player's Rank | Player's Name | Player's Team | Car Type | Time needed |
| --- | --- | --- | --- | --- |
| 252 | Willard Katsande | Kaizer Chiefs | Nissan 370Z | 16:00:58 |
| 253 | Victor Anichebe | Sunderland A.F.C. | Rolls Royce Phantom | 16:57:09 |
| 254 | Kgotso Moleko | Kaizer Chiefs | BMW 135i Cabriolet | 20:05:58 |
| 255 | Tom Heaton | Burnley F.C. | Range Rover Sport | 22:17:49 |
| 256 | George Boyd | Burnley F.C. | Mercedes 300 SL | 45:40:23 |
The following is the list of the top five football players with the most expensive cars:
| Player's Rank | Player's Name | Player's Team | Car Type | Value (approx.) |
| --- | --- | --- | --- | --- |
| 1 | John Terry | Chelsea | Ferrari 275 GTB | £2,126,098 |
| 2 | Cristiano Ronaldo | Real Madrid | Bugatti Veyron Grand Sport Vitesse | £1,860,046 |
| 3 | Karim Benzema | Real Madrid | Bugatti Veyron Pur Sang | £1,594,610 |
| 4 | Lassana Diarra | Al-Jazira | Bugatti Veyron | £1,275,460 |
| 5 | Andres Iniesta | FC Barcelona | Bugatti Veyron | £1,275,460 |
The Relation Between A Footballer's Car And His Position On The Field
In the same survey, it has also been found that there is a correlation between the type of car a player owns and the position he plays on the football field. The details are as follows:
1. A forward and a midfielder are most likely to own a sports car
2. A mid-fielder and a goalkeeper are most likely to own an SUV
List Of Cars That The Most Popular Footballers In The World Drive
The following is the list of the most popular footballers in the world, and the cars that they drive:
1. Pierre-Emerick Aubameyang
Chelsea and Gabon - LaFerrari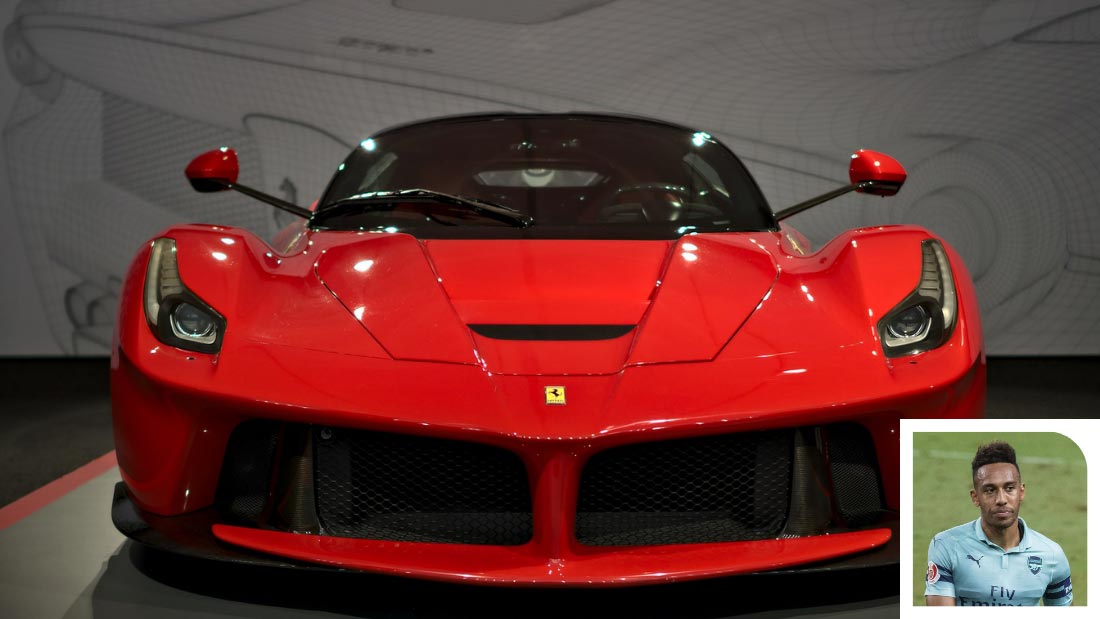 This is the most expensive car on the list. Pierre-Emerick Aubameyang is the forward of Chelsea, and owns this car, which costs £2m. It is a carbon, two-seater that fuses a 6.3-litre Ferrari V12 with a KERS-Esque battery pack and electric motor, thus giving 950bhp and 663lb ft of torque. It really is a collector's item, as only 400 cars were ever made of this model.
2. Mauro Icardi
Galatasaray and Italy - Rolls-Royce Ghost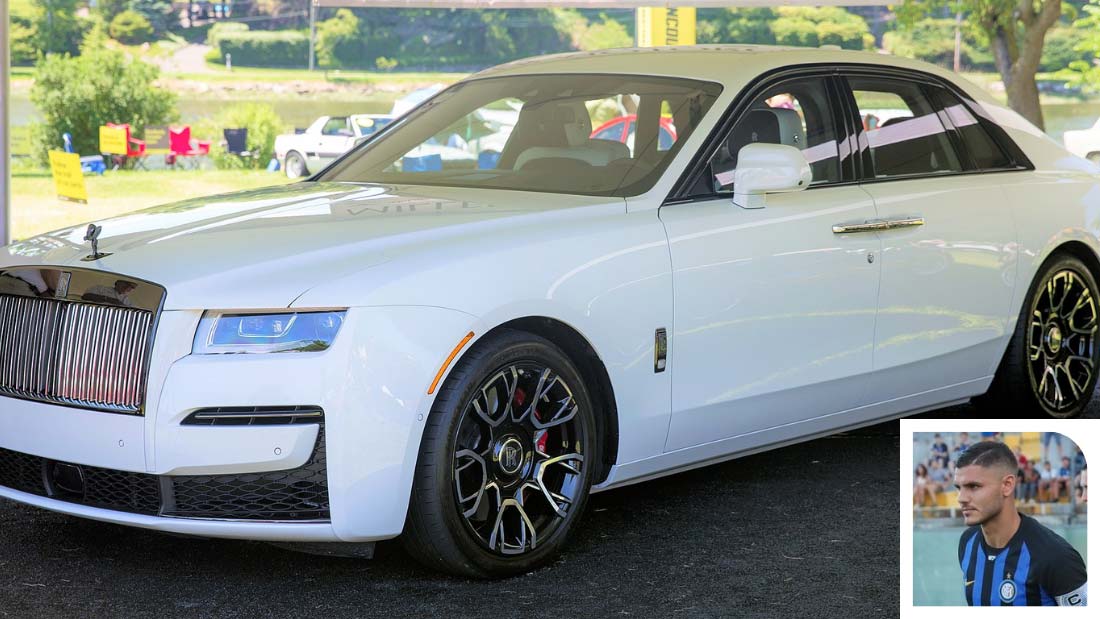 Mauro Icardi is the striker of for Galatasaray in Turkey, and his car is as stylish as his on-field performance. This car offers 563bhp at 5000rpm, with a torque of 627lb ft at 1600rpm.
3. Karim Benzema
Real Madrid and France - Bugatti Veyron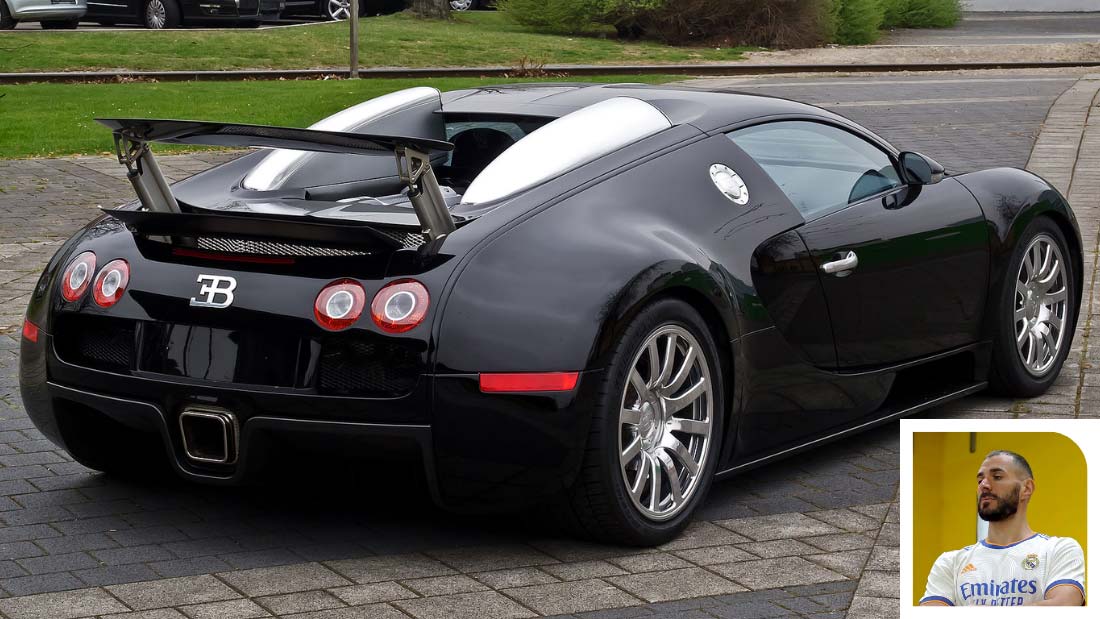 Karim Benzema is Real Madrid's forward, and is known to be highly stylish, with his car, the Bugatti Veyron, lives up to his reputation. The Veyron hits over 265mph on the road and has 1000bhp. Given that only 450 of these cars were ever made, this is yet another collector's item.
4. Cristiano Ronaldo
Manchester United and Portugal - Mercedes Benz G Wagon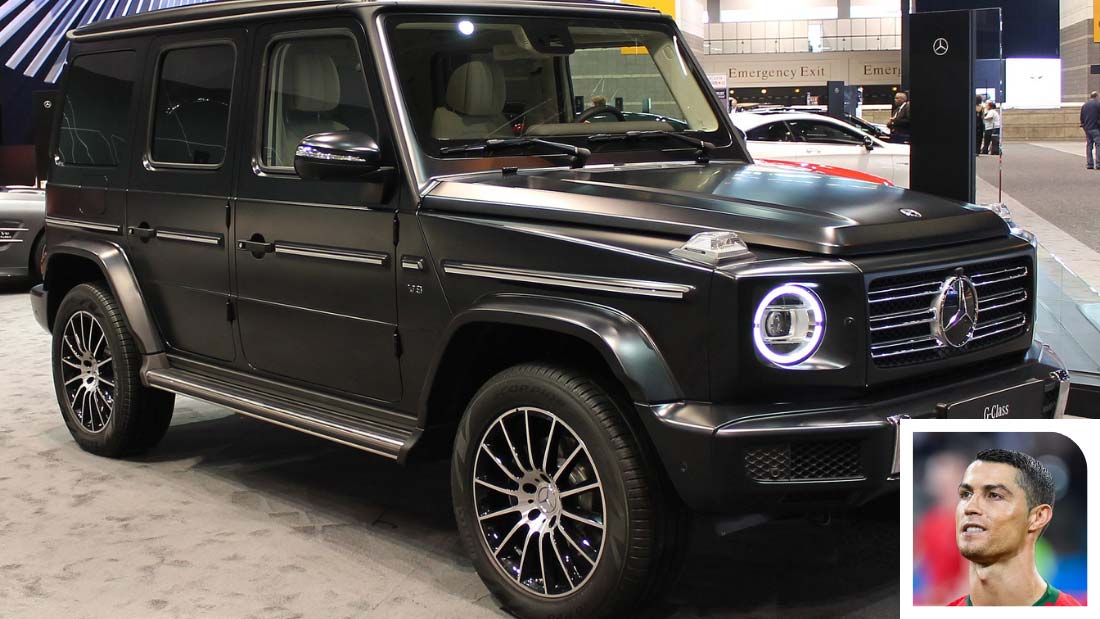 Cristiano Ronaldo is as famous for his collection of expensive cars as he is for his game. He is one of the best football players in the world of all time and has a few trophies and goal records. One of his most expensive cars, from his vast collection, is the Mercedes Benz G Wagon, which was given to him on his 35th birthday as a present.
5. Toni Kroos
Real Madrid and Germany - Audi SQ7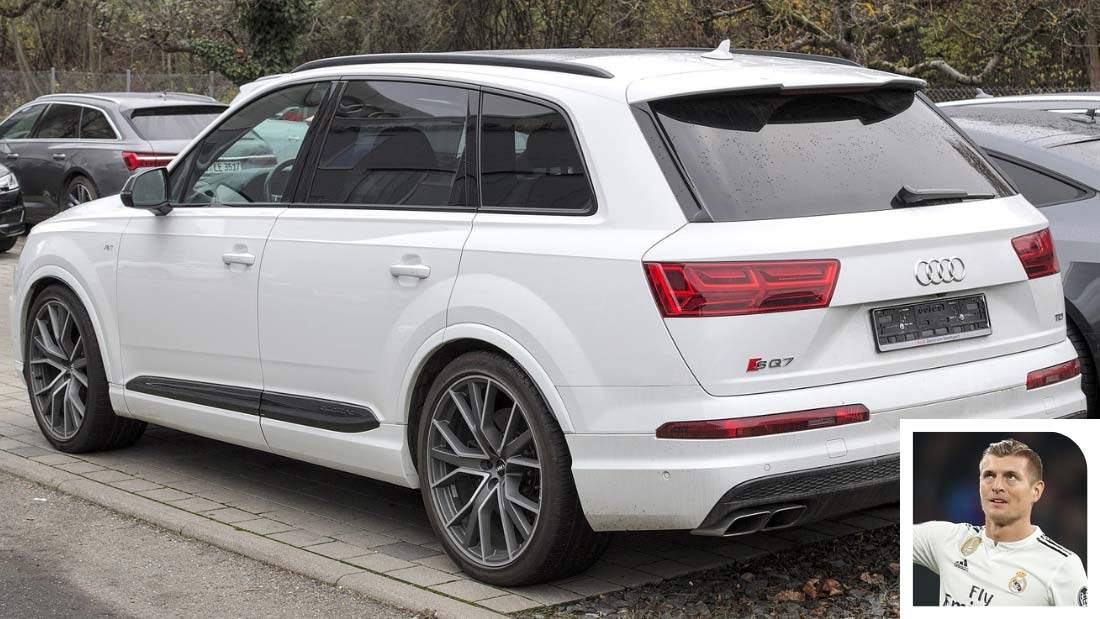 Toni Kroos, the midfield expert of Real Madrid, owns an Audi SQ7, one of the best SUVs available in the market. The newest version of this car features a 4.0-litre V8 diesel engine, which gives it some wonderful power on the road.
6. Raheem Sterling
Chelsea and England - Bentley Continental GT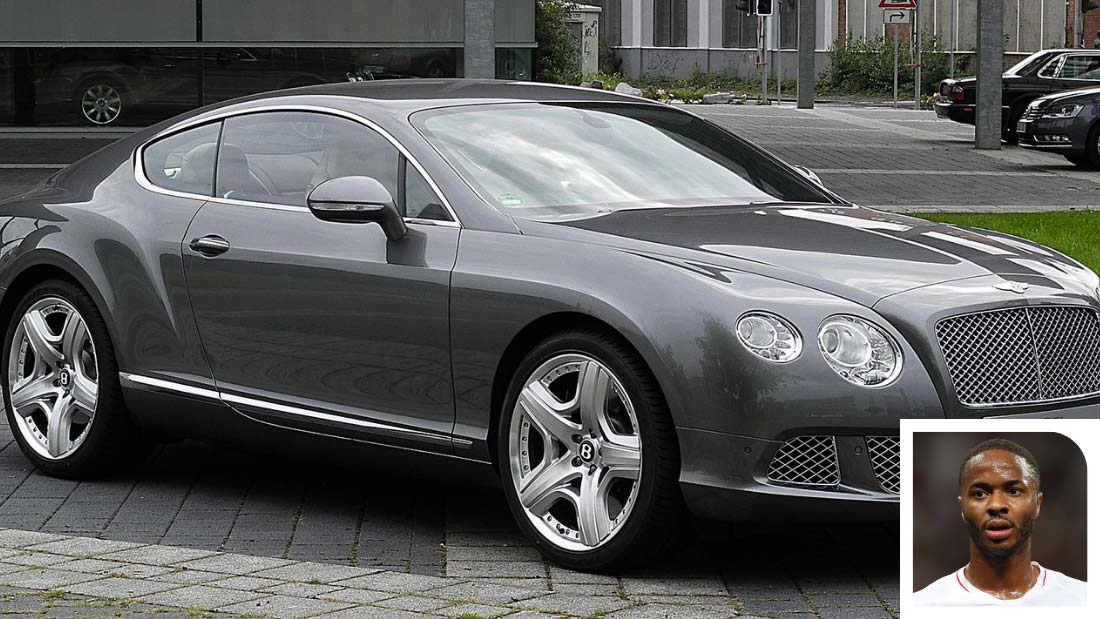 Raheem Sterling was England's best player at Euro 2020, and his car is equally one of best. He drives a Bentley Continental GT, which has either 4.0-litre V8 or 6.0-litre W12 engines. This makes the car one of the fastest cars ever, as well.
7. Kyle Walker
Manchester City and England - Lamborghini Huracan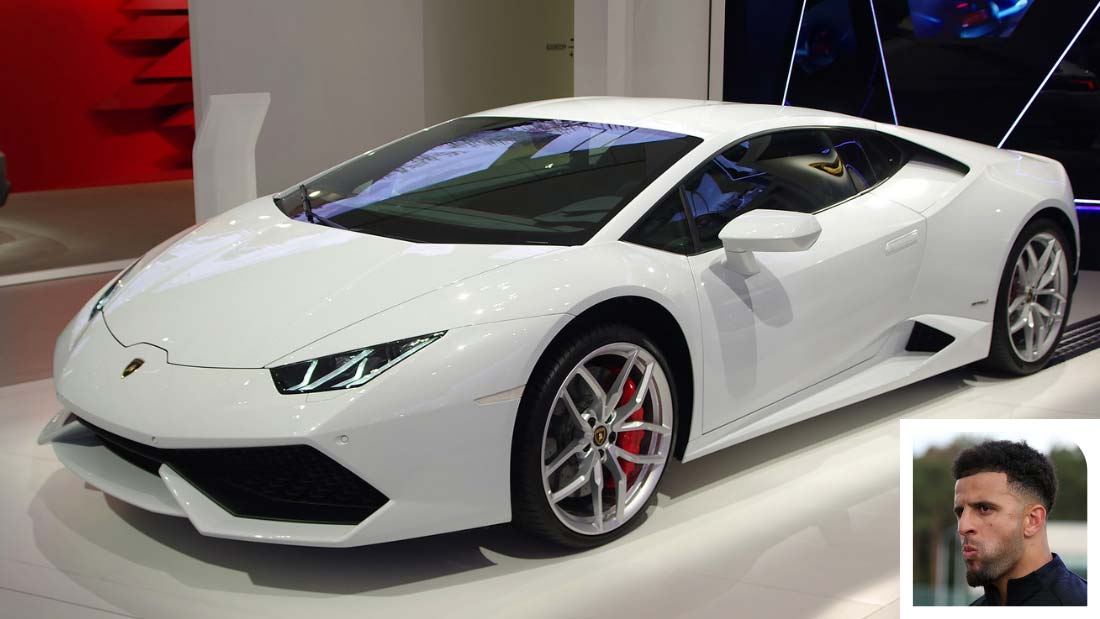 Kyle Walker, another England, and Manchester ace player, owns a Lamborghini Huracan. This car is often referred to as the perfect fusion of technology and design, and is even unique in the dark, thanks to the "technological" light of its full-LED lighting system.
8. Harry Kane
Tottenham and England - Jaguar F-Pace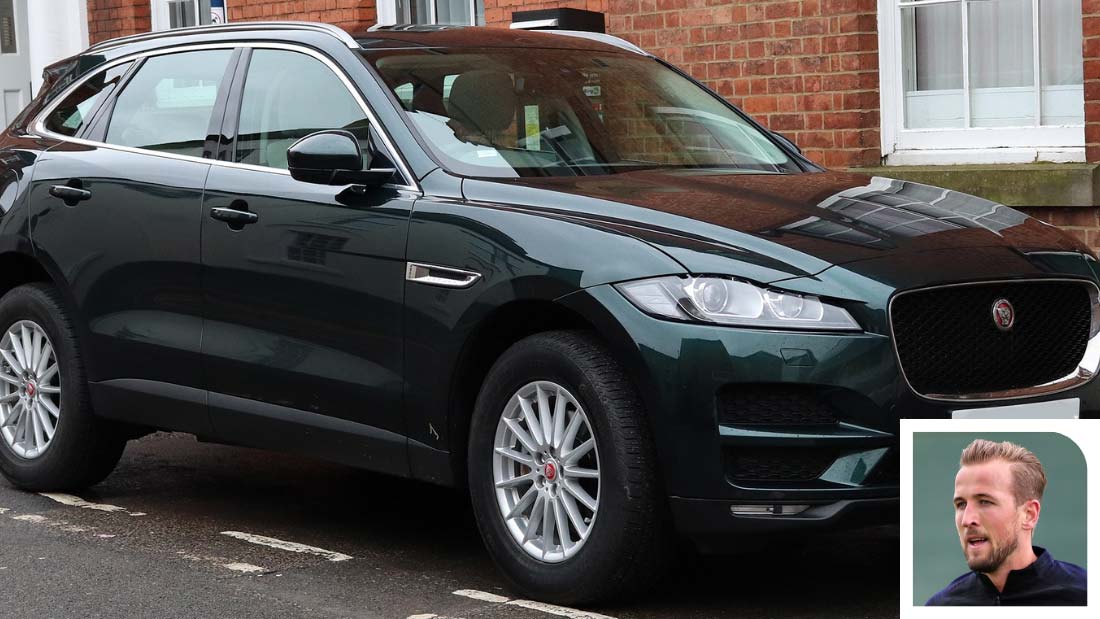 Harry Kane is England's most potent striker, who drives a Jaguar F-Pace, which sells for only £40,000. While this might not seem to be a small figure for us, it is still on the lower end for an average premium footballer.
9. Lionel Messi
PSG and Argentina - Pagani Zonda Roadster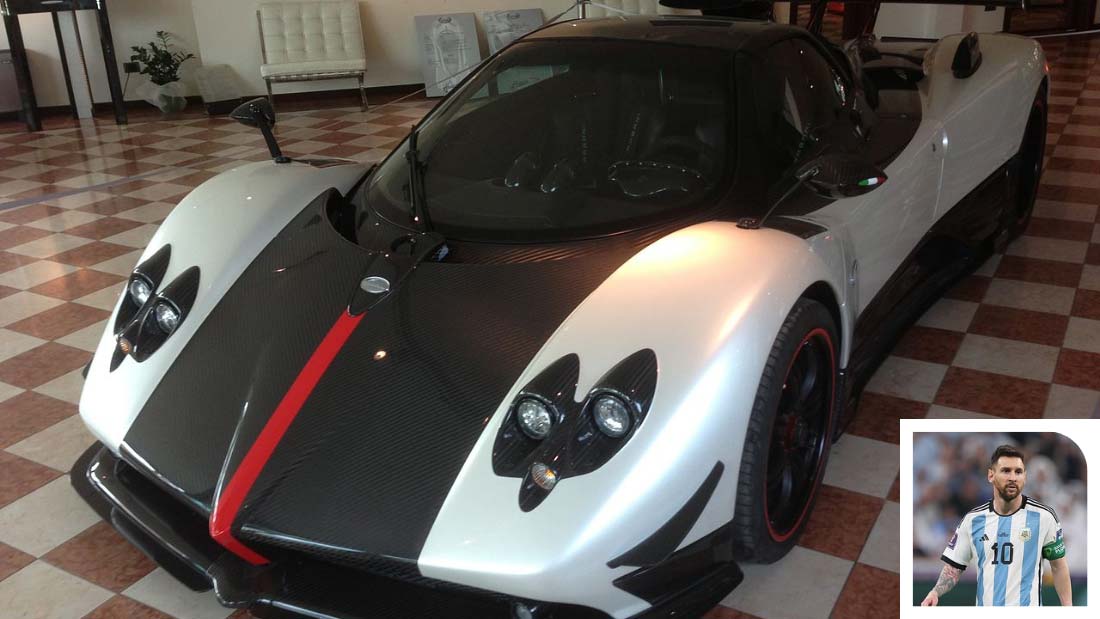 Lionel Messi is considered the expert in his game, and one of the best players of football in the world, ever. He drives a Pagani Zonda Roadster and considering that there are only 40 Roadsters in the world, Messi does own a rare and highly collectible car.
10. Marcus Rashford
Manchester United and England - various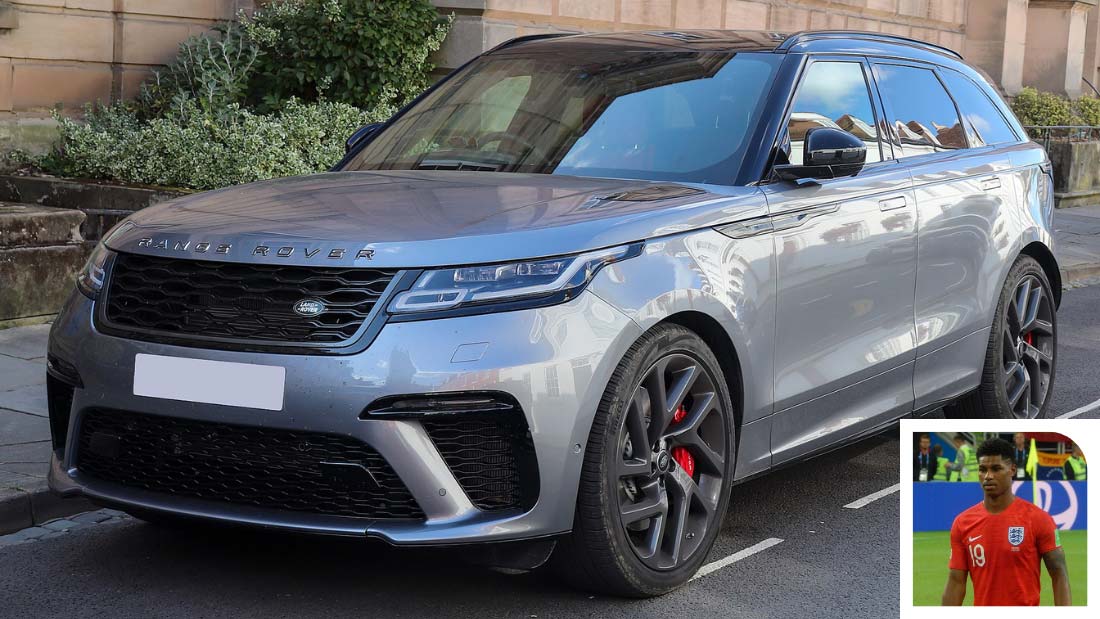 Marcus has been playing on the left-hand side of the pitch for years and is one of England's best players. He is also a best-selling author and is extremely popular for his philanthropy and overall good nature. He drives an Audi RS4 Avant, Mercedes S Class Coupe, Range Rover Velar, and a Mercedes AMG G63.
11. Kylian Mbappe
France, Ferrari 488 Pista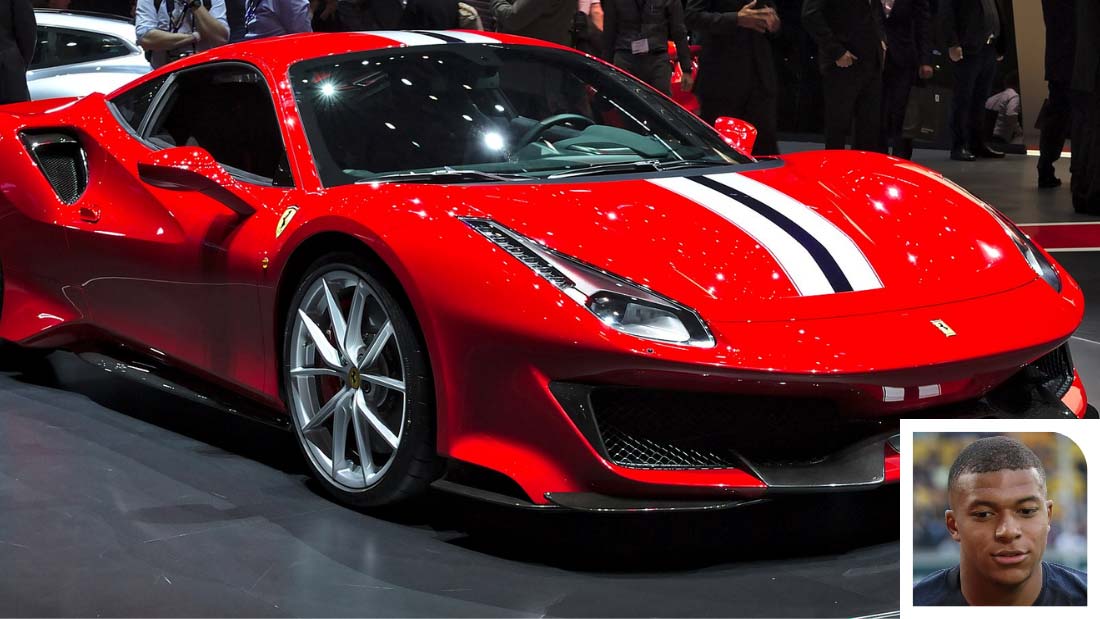 This French footballer rose to limelight this year, having led his team to hit-trick victories in the world cup this year, thus bringing France to the finals. While France gave a tough fight for Argentina, luck decided to favour Argentina.
Mbappe is a highly stylish player on the field, and owns an equally stylish collection of cars, including an Audi, BMW, Ferrari Hybrid SF90 Stradale, Ferrari 488 Pista, Mercedes Benz V Class, Range Rover and three Volkswagens.
12. N'Golo Kante
France, Mercedes C63 AMG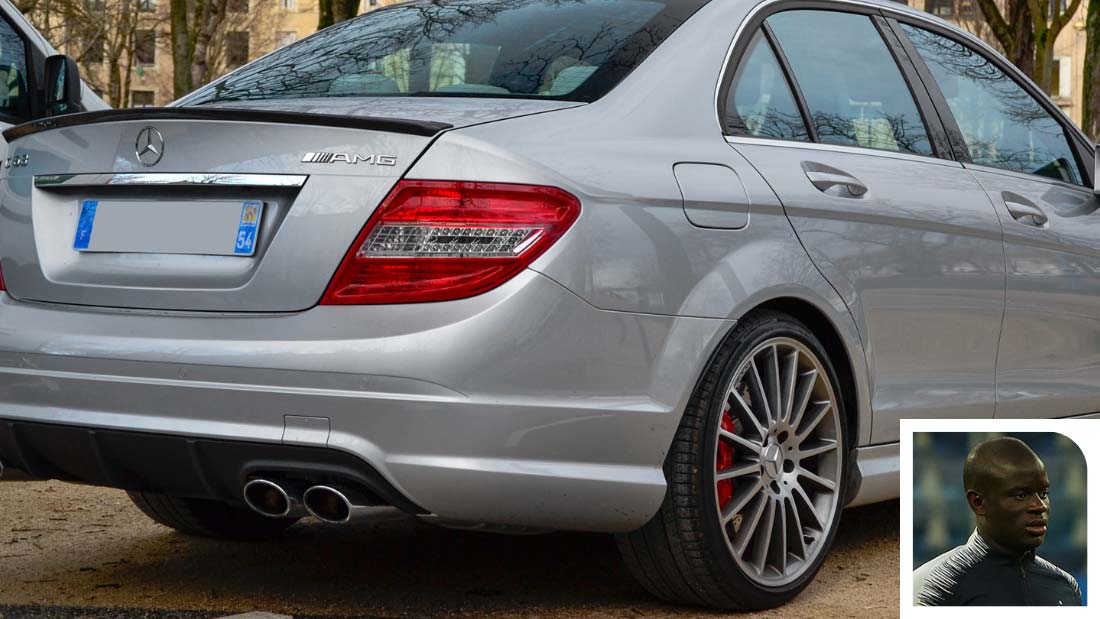 N'Golo Kante is famous for his sport, given that he has won the World Cup, two Premier Leagues, the FA Cup, the Europa League and in 2017 was named player of the year by the Premier League, PFA and FWA.
Kante is known to be one of the most humble and down-to-earth players in the world, having driven a second-hand Mini Cooper for five years, until he decided to swap it with a brand-new Mercedes in 2020.
Conclusion
Football is the most watched sport in the world and has the greatest number of fans. With the latest world cup having ended, and Argentina winning the world cup, football fever is still pretty much on. Having said that, it is important to remember that even footballers will have a car warranty for their cars, as a warranty protects your car from any unforeseen circumstances. Warranty Direct provides one of the best warranties in the UK, which makes sure that your car is secure always.