The Best First Cars For New Drivers In UK 2023
Getting a first car can be an exciting experience, especially for new drivers. However, with so many options available in the UK market, it can be challenging to choose the best car. Of course, a new driver would be able to get their first car only after attaining the legal driving age and getting their driver's licence. Once they have passed the driving test, they are usually in search and need for their first car. This would mean that those needing their first car would usually fall into the average age of 18.
Before we get into the blog, here are few facts worth remembering:
1. The chances of an 18-year-old driver being involved in a collision are three times higher than that of a 50-year-old.
2. Within six months of being on the road, more than 20% of new drivers have a collision
3. More crashes take place in the evenings and early mornings for new drivers
These facts only emphasize how important it is to be safe and vigilant while driving.
Now, let's get back to new cars. There are a lot of factors to be considered when buying a new car. A lot of things need to be taken into consideration, from the cost of the car to its maintenance, version, mileage, and many other factors. In this blog, we shall look at what those factors are, and what the best first cars of 2023 are, for new drivers.
Best First Car: What to keep in mind?
The first thing to keep in mind, when buying your first car, is to ensure if you can rely on it. It is also important to consider the cost and whether the basic requirements are met with. You should also check if the car is easy to maintain for you.
Safety, affordability, and ease of driving are essential factors to consider when choosing the best car for new drivers. Apart from being able to buy your first car, you should also ensure whether you would be able to safeguard your car. Make sure to secure your cost of the following:
1. Car insurance
2. Car tax
3. Car warranty
4. Running and maintenance costs (fuel, servicing,MOT, etc.)
Once you are sure you can afford a car in its totality, check if the tyres, oil, engine, mileage, gadgets, and the overall condition of the car are up to the mark. Also take the car on a test drive first to ensure it's working properly.
Additionally, buying a new car can be a little tricky. If you choose a used car as your first car, then you could get it from your friends, acquaintances, or a car dealership.
If you choose to take a brand-new car, then you should choose the right dealership to buy your desired car from.
Top 10 Best First Cars For New Drivers 2023
There are a number of good first cars in the UK, from which you can choose the car most suitable for you. Here's a list of the top 10 best cars for new drivers in the UK:
1. Hyundai i10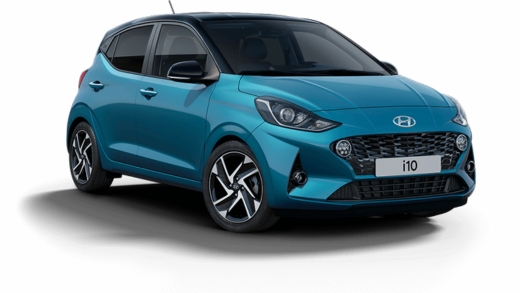 Hyundai i10 is a bit pricier than it used to be, but it is still a particularly good car for its price. There's good space for four inside the car, and the car is highly reliable and safe too. Moreover, you will get the brand's five-year/unlimited-mileage warranty as standard, which is an added bonus. The boot space is also good, making it the whole package for a new driver. All these features make the Hyundai i10 a very good first car.
For an extended car warranty on your Hyundai, get a free quote.
2. Volkswagen Polo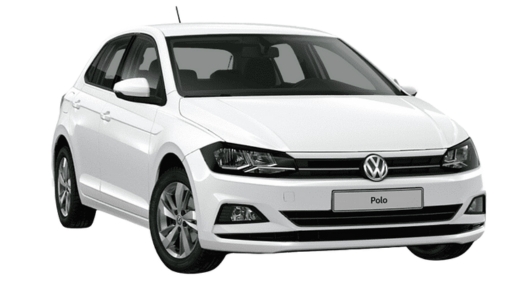 Volkswagen is one of the most reliable car brands in the world, and every car has a number of features that support comfort and reliability as well. The Polo is a car that is easy to drive and park, with the option of the Driver Assistance Package as well, which includes parking assist.
While the price may be slightly on the higher side, it is well worth its value for money, with high quality interiors and low running costs. The boot size of the car is also good, and the latest versions come with a large touchscreen that you can connect to your phone. The car also comes with advanced safety features such as automatic braking.
For an extended car warranty on your Volkswagen, get a free quote.
3. Dacia Sandero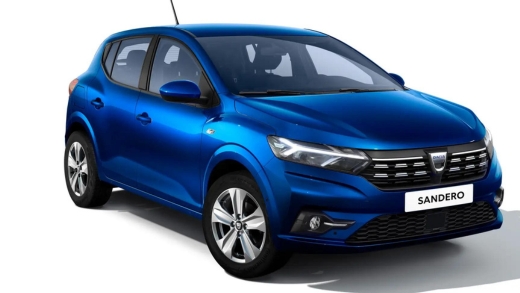 This is a great supermini, which is also one of the cheapest cars on sale in the UK currently. The car has all the basic requirements and is highly practical for everyday use. The car is also easy and affordable to maintain and is cheap to insure as well. The Dacia Sandero also has a lot of interior space, which makes it comfortable, especially for long drives. This also means that the comfort levels of those traveling are only increased, thus increasing the value of your investment in the car, should you buy it.
For an extended car warranty on your Dacia, get a free quote.
4. Kia Picanto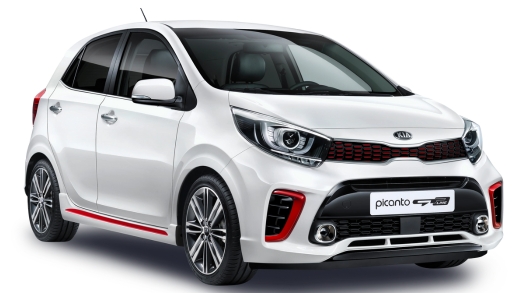 The Kia Picanto is a very practical choice for city roads, making it one of the best cars for first time drivers. The car is equipped with electric front windows, USB inputs, auto lights and hill start assist, along with soundproofing, tweaked engine mounts and a new engine cover. The car doesn't cost a lot and is relatively cheap to maintain. What's more, the car has a sporty look to it as well. The car even comes with some good features like heated seats and a large infotainment system with Apple CarPlay and Android Auto.
For an extended car warranty on your Kia, get a free quote.
5. Skoda Fabia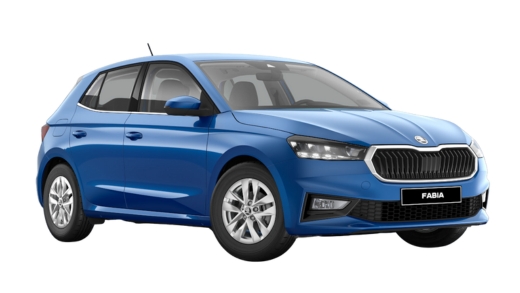 The Skoda Fabia is very similar to the Volkswagen Polo, but costs much lesser. It also is a highly practical car that has good equipment and low running costs.
The car has huge boot space, meaning that it would be perfect for long drives or trips, where you need to carry lot of luggage. The fuel economy of the car is also particularly good, which makes Skoda Fabia one of the best first car choices.
For an extended car warranty on your Skoda, get a free quote.
6. Fiat 500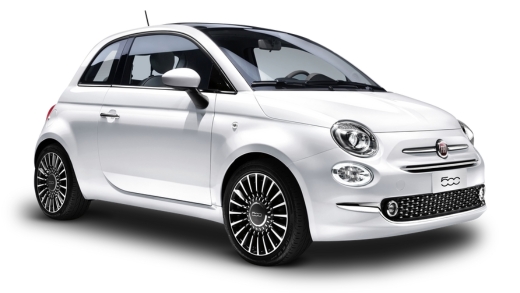 The Fiat 500 is a highly popular car, which is now making its way to electric power. The Fiat 500 should be your optimal choice if you are looking for a small car that is perfect for the city and has all the basic features.
Given that electric cars are going to be the future, and that cars running on fossil fuels will face a tough time in the UK from 2030, it is the best option to go for a complete electric car, which will keep you covered for a long time.
For an extended car warranty on your Fiat, get a free quote.
7. Ford Fiesta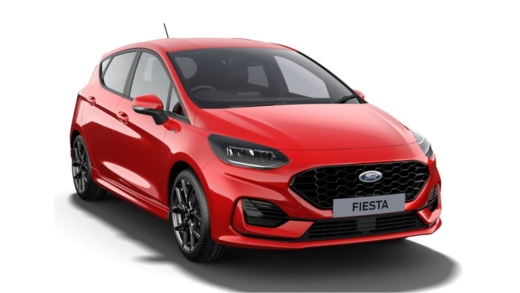 The Ford Fiesta is a popular first car for many, as it is cheap to buy and maintain. The steering and chassis are quite handy and easy to handle as well. The cabin space and quality of the Ford Fiesta is also very good for its price range.
The car not only looks cool, but also comes with smart tech like voice control and a heated windscreen. The car is highly responsive on the road, all of which make the car one of the best options for your first car.
For an extended car warranty on your Ford, get a free quote.
Also Read: How to Maintain an Electric Car?
8. Vauxhall Corsa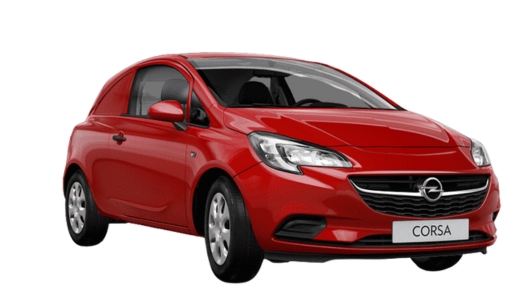 The Vauxhall Corsa comes right behind the Fiesta in terms of being a highly popular first car, which doesn't cost a lot, and is easy to maintain. The car is easy to drive too, and now comes in a fully electric version, which will cover you in the future.
An electric car also means that the emissions are very low, making the car sustainable. Moreover, the running costs of a Vauxhall Corsa are less, which also makes this car a wonderful choice.
For an extended car warranty on your Vauxhall, get a free quote.
9. Hyundai i20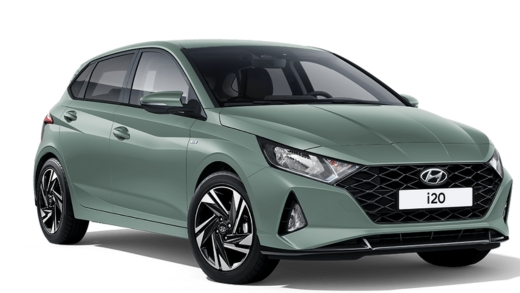 The look and feel of Hyundai i20 have improved a lot when compared to what they used to be previously. The car is classy and has standard rear parking sensors, which would help first time driver's big time.
For an extended car warranty on your Hyundai, get a free quote.
10. Toyota Aygo X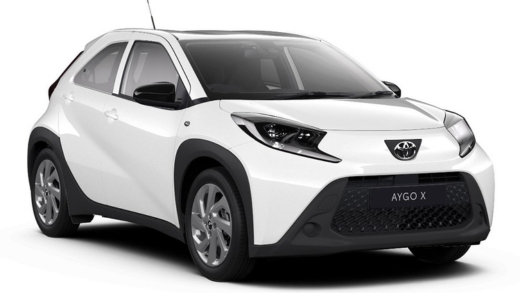 The Toyota Aygo X is the perfect crossover city car, which has the style of an SUV and the practicality of a hatchback city car that is easy to park. The car also comes with 17-inch wheels, a seven-inch touchscreen, adaptive cruise control and a reversing camera as standard. The car also comes with some neat features like an opening fabric roof to enjoy the summer days.
For an extended car warranty on your Toyota, get a free quote.
Used Cars Vs New Cars
As stated earlier, some people prefer to take used cars are their first cars, while others prefer new cars. Let us see the merits and demerits of taking used or new cars.
Opting to get a used car is obviously cheaper than getting a new car. While you can get your desired characteristics if you decide to get a new car, you can always get a used car for a much lower price. Moreover, used cars are readily available as well. Used cars give a very similar performance to new cars and are available at a much lower price.
Additionally, you will get a complete picture of the car if it comes with full-service history. You can even protect your car in case of unexpected circumstances, with the help of a used car warranty.
FAQs On Good First Cars
1. What is the cheapest first-time car to buy?
Kia Picanto is the cheapest first-time car to buy right now. The car costs £2,000 cheaper than the Hyundai i10, which is considered to be its cousin. In comparison, even a Dacia Sandero is not that cheap.
2. What is the best engine size for a first car?
It is always better to buy the smallest engine you can, as it is easy to insure. Thus, it is better to stick to a 1.0 litre unit engine, which is available with companies like Ford, Volkswagen, and Renault, which offer all round performance in that range.
3. Should you get your first car on finance?
The monthly payments of finance might look low, but the final payment that is to be made in three years is not small. If you fail to make the payment in three years' time, then you should be ready to make a new deal with your car. Thus, it is important to go through the entire policy and take a decision after you have weighed your options. Very importantly, ensure you can afford the repayments in the long term.
4. What is the best way to buy your first car?
Many get their first car with the help of their parents. While that is an option, another option would be to save up your money and buy your first car. If you have the down payment for your car in cash, there is a higher chance of striking a very good deal for your car.
5. What should you look for, when buying a first car?
Reliability and economy are the two most important things you should look for when buying your first car.
Conclusion
Getting a new car and driving it every day can seem daunting and scary. This can seem all the more intimidating when getting your first car. One has to be very careful when planning on buying their first car. The best first-time car should be decided depending upon your requirements and budget, you should decide which car to buy. By doing so, you will save yourself a lot of unnecessary hassle. Also, make sure you get your car a warranty if it is a used car, as that is the first step towards taking good care of your car. A warranty protects your car and saves you a lot of money in case of unforeseen circumstances, where any of your car's parts might need to be replaced or repaired. Warranty Direct offers a very good used car warranty, which includes AA roadside recovery as standard which will come in handy during emergency situations.